October 07, 2003
73 visits total | 1 visits today
2003.10.07 X-Play (Review of PN.03, FF-Tactics, etc.)
The long wait from the original preview of P.N. 03 (Product Number 03) has finally been scheduled for release and Morgan Webb was right there in the thick of things, to offer an review of the game: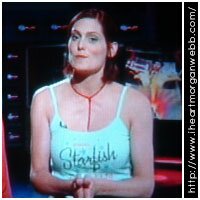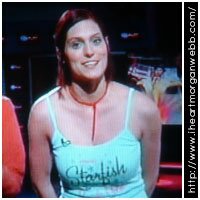 Is it my imagination or did the game developers model Vanessa (main character of PN.03) after Morgan Webb?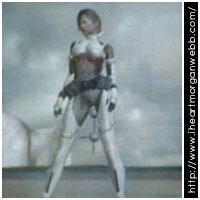 Unfortunately, despite the promising preview -- the actual game was reviewed as lacking and Morgan gave it a 2 out of 5.

Summary:
PN.03 (2 out of 5), Final Fantasy Tactics for GBA (5 out of 5) and NCAA GameBreaker 2004 (2 out of 5).
Nothing like a smile from Morgan Webb to close the day: